Two-Stage Explosion




Conventional Charge Detonating Fuel in Container


TECHNICAL NOTE 67

TECHNICAL NOTE 67

The first picture shows the model of the aluminium fuel container by itself. The next figure exhibits one-half of the entire model, less surrounding air, which is shown next.


The remaining pictures show what happens to the structural part of the model after detonation of the charge. The pressure pulse generated from this event easily breaks the container cover. Detonation of fuel follows and the vessel and the concrete structure are broken up. Figures 8 and 9 illustrate pressure distributions.


Figure 10 Shows how the pressure force applied to underside of the slab changes in time. The charge produces a sharp pulse. A much more stretched-out signature is left by the detonation of fuel.

DETAILS


Not only air, but also the charge and the fuel are modeled as Euler elements. This means that their mesh is fixed and that the material flows through the mesh.


The speed of ejected parts of the container was found to be in the 150-200 m/s range.


For computational reasons the fuel volume is slightly wider than the container volume. That is why fuel obscures the container in Fig.2, not the other way around.
---
Fig. 1 Above: Fuel container shown by itself. It is modeled as a continuous surface.
Fig. 2 The entire assembly, except for air, shown as a half-model. The container is filled with fuel, to the depth of 210mm. The green box above the container is the explosive charge. There also is a concrete roof standing on concrete columns
Fig. 3 The volume of air in which the model is embedded. It is shown separately for clarity.
Fig. 4 The explosion of the charge breaks the container cover and sends a blast wave that will detonate the fuel below.
Fig. 5 Detonation of fuel and breaking of container follows. The concrete slab is also beginning to disintegrate.
Fig. 6 Detonation of fuel and breaking of container follows. The concrete slab is also beginning to disintegrate.
Fig. 7 A short while later. Not much left of the container, a serious damage to the slab and some to the columns.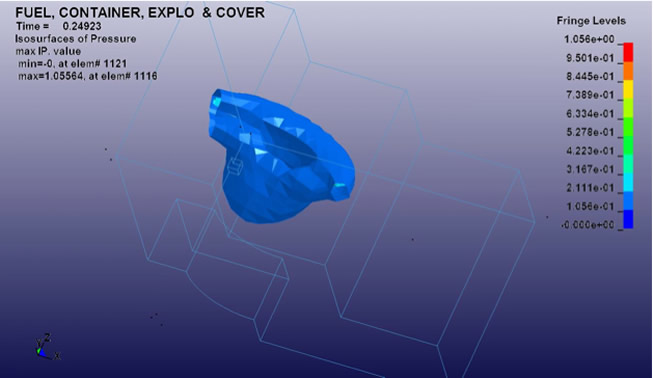 Fig. 8 Pressure distribution just after the charge explosion. The model is shown in an outline.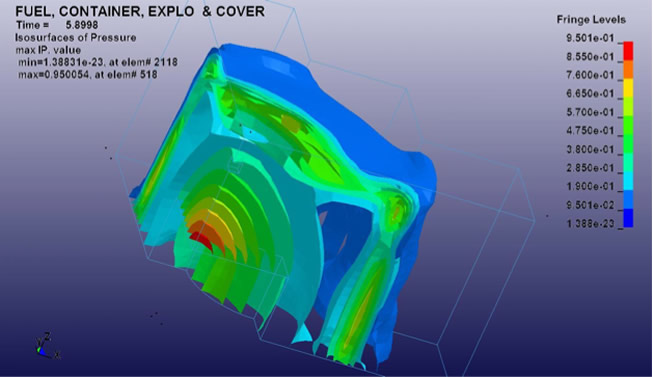 Fig. 9 Pressure distribution after the fuel is detonated.
Fig. 10 The pressure force acting on the central part of the slab. The initial spike is due to the charge detonating. Then, the second large impulse is caused by the detonation of fuel.